What A New Deck Will do for Your Home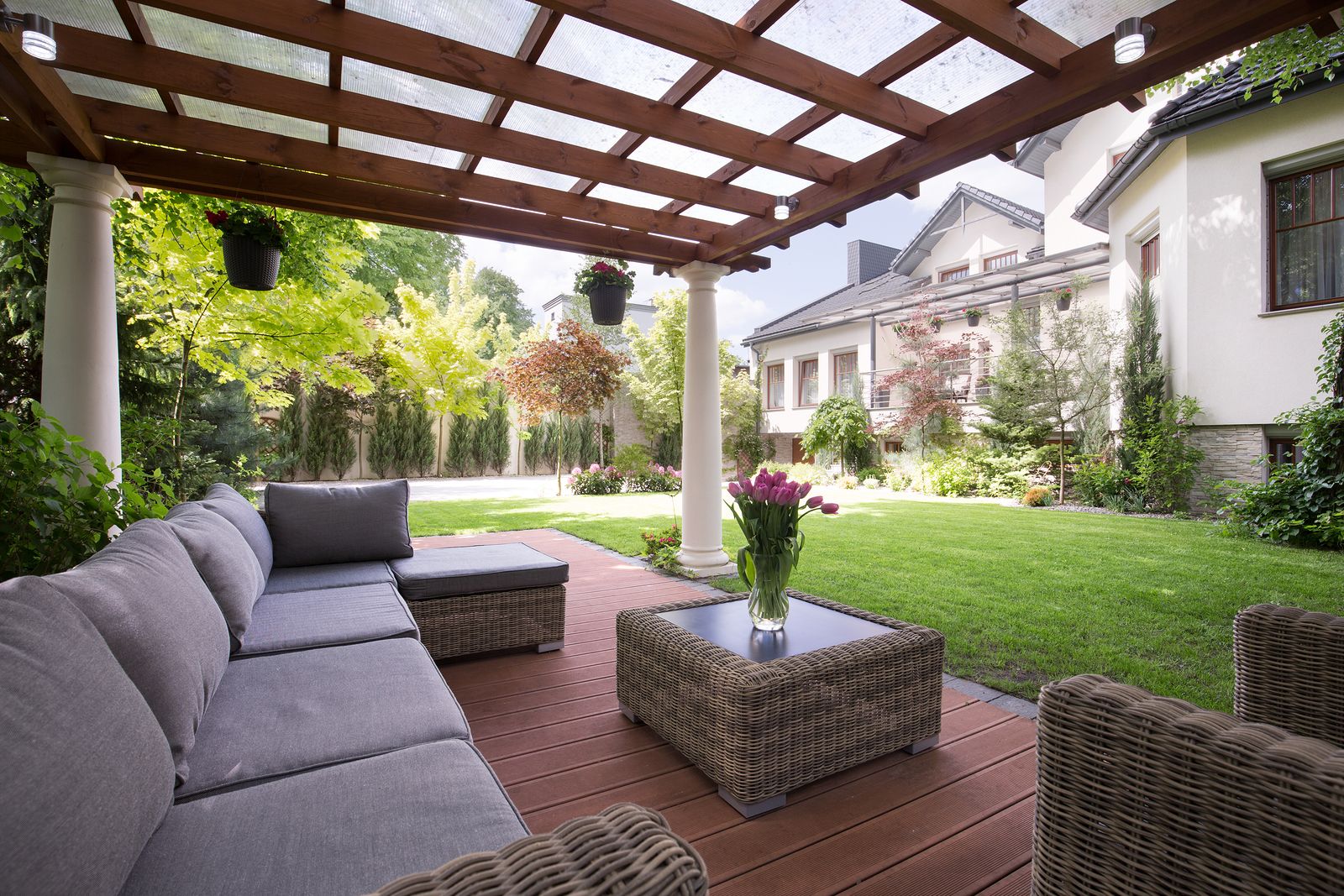 A Chapel Hill NC deck builder can revolutionize your property in no time. A new deck, patio covers, or the addition of a few beams outside on your deck, can really transform how you use your outdoor space, and how it appears. There are so many ways in which you can go about designing new custom covered patios, add design features and elements, or otherwise use the space in your yard, to recreate the outdoor oasis you've dreamt of for years. If you're not sure where to begin or what the right residential deck cover design is for your home, we can help you make these, and other decisions, regarding the work we can do on your property.
Outdoor Service Offerings
Your Chapel Hill NC home will look far different with a few additions to the outdoor space, patio, or deck. We perform a wide range of residential services which include: Pool deck and backyard deck construction, repair, and expansion. We also handle patio covers and custom covered patios design and installation, including residential deck cover design work and the addition of custom features to your deck. If you need a cover for your pool, lawn, or outdoor garden area, we can take care of it.
We can add, remove, update, and otherwise improve the appearance of your deck and patio, with a few simple design changes. Let our team of contractors discuss these with you when you call us for services.
We Specialize in Residential Work
One of the primary benefits of hiring us for your design work outside your Chapel Hill NC home is the fact that we specialize in residential work. Our contractors are experienced in design, development, and integrating outdoor landscapes, to improve the overall aesthetic of your home. Furthermore, we have the proper equipment to work on your lawn and garden, install a new deck, and otherwise complete the services you hire us for, without having to undertake too many obstructions around your property.
Our contractors are licensed, bonded, and fully insured, meaning all the work we do, is fully covered if you aren't happy with it. We only use the best equipment, and we have professional design experts that will work with you throughout the duration of the work you are having done outside of your home. We make every effort possible to provide you with the best prices as well, so you aren't going to have to worry about us overcharging you for some design elements or installation services when you choose to work with our specialists for your outdoor deck and concrete service needs.
If you have questions about patio covers, custom covered patios, or other residential outdoor work we can do at your home, contact our contractors in Chapel Hill NC at 984-369-8811. We're ready to discuss a quote for your project needs, to answer your questions, or to help you figure out what the best work would be to complete outside of your home. Don't hesitate to reach out, even if you only have a few questions, regarding the residential deck cover design work we can provide at your Chapel Hill NC home.